Posted by
admininin

| Posted in Uncategorized | Posted on 21-01-2012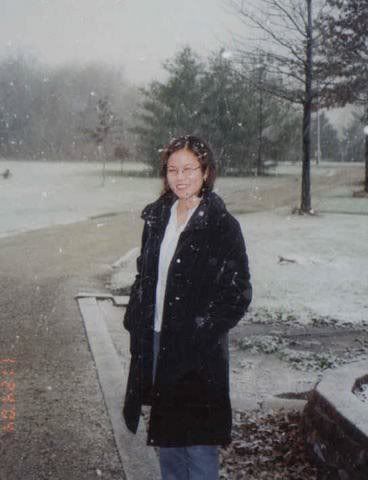 I remember my first snow here in the US. I thought it was the most beautiful experience I ever had. Ryan and I were supposed to go somewhere, and when I went out, I was greeted with snow as you can see in the photo on the left. I asked Ryan to take a photo, so I could scan it and send it to my family. While driving, I couldn't help but wish that my family was here to witness what I witnessed.
When I came here in 2004, it was so hot in the Philippines. I got here with a foot snow on the ground. I got a light jacket that Papa lend me on my way here which I thought was enough. When Ryan picked me up from the airport, he gave me a coat. I insisted that I should be ok since I was already wearing a jacket. Dad told me that it is extremely cold outside, so I took the coat and put it on. They were right. It was freezing outside. It took me so many months to get used to the weather. My skin was very itchy and dry too.
While teaching back home, I dream of playing with the snow. I only saw snow in magazines and in movies that I used to watch. Now that I have been living here for nine years, I felt like I have enough of it. I dislike snow especially when I have to go to work because it is so hard and dangerous to drive. It is a pain to clean up the car too with it. I have to say that snow is only good for first timers or if you don't have to go anywhere but stay inside the house, but for someone like me who have experienced it all, I am all good.